Welcome!
Welcome to Three K Consultants Homepage!!!




We're excited that you're here and look forward to helping you promote your business in new and exciting ways.

Please call or email us so that we can get started helping you grow today!



713.723.8833 or sales@threekpromo.com






Featured Item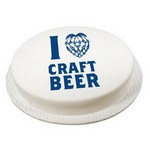 Beer Blizzard®
Beer Blizzard the ice cube for your can! This plastic cube is specifically designed to fit in the bottom of any can. Keep drinks cold for 30 minutes. Store discs in freezer when not in use. As seen on...
$1.49 - $2.59
What Our Customers Are Saying

Walter is very helpful and informative! His response is always timely and turnaround is very quick! Anything you want designed with your logo on it, Walter can do it!
Nina Cederburg
Healthcare Consultants, Inc
27 hours ago